Community acupuncture is more than just acupuncture in a group setting. Yes, it's a powerful part of it because Chinese Medicine can be a practical, low cost way to help people either overcome certain conditions or manage them better.
But the goal of Savannah Community Acupuncture (SCA) has a much wider scope.
SCA seeks to overcome socioeconomic and cultural barriers that limit access to natural health care services. We aim to create a public service that supports the individual while building a community more invested in solidarity through wellness.
SCA knows that Chinese Medicine is helpful for a lot of conditions. For some time, interest in acupuncture and Chinese herbs have been growing due to increased public demand. Acupuncture has also been accepted into hospitals and other western medical institutions.
Even with acupuncture's growing popularity, SCA believes there are three major roadblocks that stop more people from trying this natural and safe form of treatment:
Treatments are too expensive. Many people dismiss acupuncture without even trying because it doesn't fall into their budget for health care.
Few people know what acupuncture treats. Acupuncture is often not considered when someone has a health care issue because many don't know how well it can work for a particular condition.
The general public doesn't know what to expect. Just like with western medical treatments, it's important to know how to evaluate acupuncture so you can figure out if it's the right treatment option for you. Common questions are:

How many times do I have to come in?
What is the most realistic outcome?
How long will it most likely take to start seeing results?
Without answers to these questions, a patient either never considers acupuncture or gets disheartened quickly because they have no idea how to base one's expectations.
SCA strives to overcome these socioeconomic and cultural barriers so you can take advantage of what Chinese Medicine has to offer at a realistic cost. We also suggest a road map on how to use community acupuncture during your first visit and talk about what you might expect the results to be.
Lastly, SCA has created a space where the community can grow stronger together in a healing environment, regardless of socioeconomic status, race or creed.
Meet Our Team: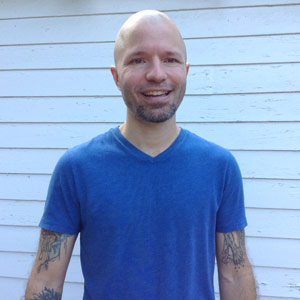 Jeffrey Schifanelli
President & Licensed Acupuncturist
Jeffrey is a GA licensed acupuncturist and nationally board certified in Chinese Medicine. He also has a certification in Functional Medicine. Jeffrey created SCA because he believes grassroots efforts are necessary to address social needs like universal health care.
Over the years, Jeffrey has used acupuncture as part of his own wellness plan. He hopes that SCA will expand the public awareness of acupuncture and play an important role in building a stronger community.
Monica MacCarroll
Licensed Acupuncturist
Monica is a GA licensed acupuncturist and nationally board certified in Chinese Medicine. She is also a Reiki practitioner and certified Crossfit coach. Monica graduated from Daoist Traditions College of Chinese Medical Arts in Asheville, NC. Her goal as an acupuncturist is to affordably improve quality of life for her patients.
Meet Our Board Members:
Dr. Jen Marks
Vice President & Licensed Acupuncturist
Jen is nationally board certified in Chinese Medicine and a licensed acupuncturist in GA as well as NY. She has a private practice in Midtown and received her Doctor of Acupuncture and Chinese Medicine (DACM) from the Pacific College of Oriental Medicine (PCOM) in San Diego. Jen is also a certified Holistic Health Counselor trained at the Institute for Integrative Nutrition in New York City.
Jen loves to travel. She continues to study and likes to learn new things especially when it gives her an opportunity to visit new places. Jen also likes playing board games.
Joyce Schifanelli
Secretary
Joyce has successfully run three businesses with her husband while also being a mother to her sons. She has a background in music as a graduate of the NY School of Performing Arts and has an accomplished career in various professions from entertainment to child day care administration.
Joyce likes to write and play piano in her spare time. She is currently finishing a novel about the lives of eastern Europeans during the turn of the 20th century.